Purity One™ manufactures a variety of custom storage and transfer solutions for use in manufacturing suites.
Purity One™ is your premier custom hose solutions source. Our best-in-class hose assemblies combine quality products, assembly services, and premier customer service. We understand that biopharmaceutical manufacturers need a responsive, flexible, and technically driven hose partner. The Purity One™ team will work with you to develop a world-class assembly using Platinum-Cured, Braided Silicone Hose.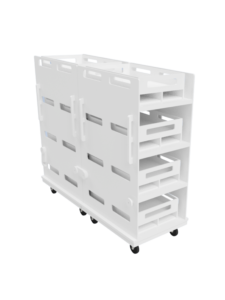 Our Commitment to Quality
Purity One™ manufactures single-use and custom hose solutions that are critical to improving quality of life and overall wellness for people all around the world. With our combined technical expertise and cleanroom assembly capabilities, we focus on providing a level of service and quality-assurance that is unparalleled in the global life sciences, biopharmaceutical and pharmaceuticals industries.
READY TO OPTIMIZE YOUR ASSEMBLY?
Tell us where you'd like to make improvements to your process and we'll help you find the right solution to address your unique needs.